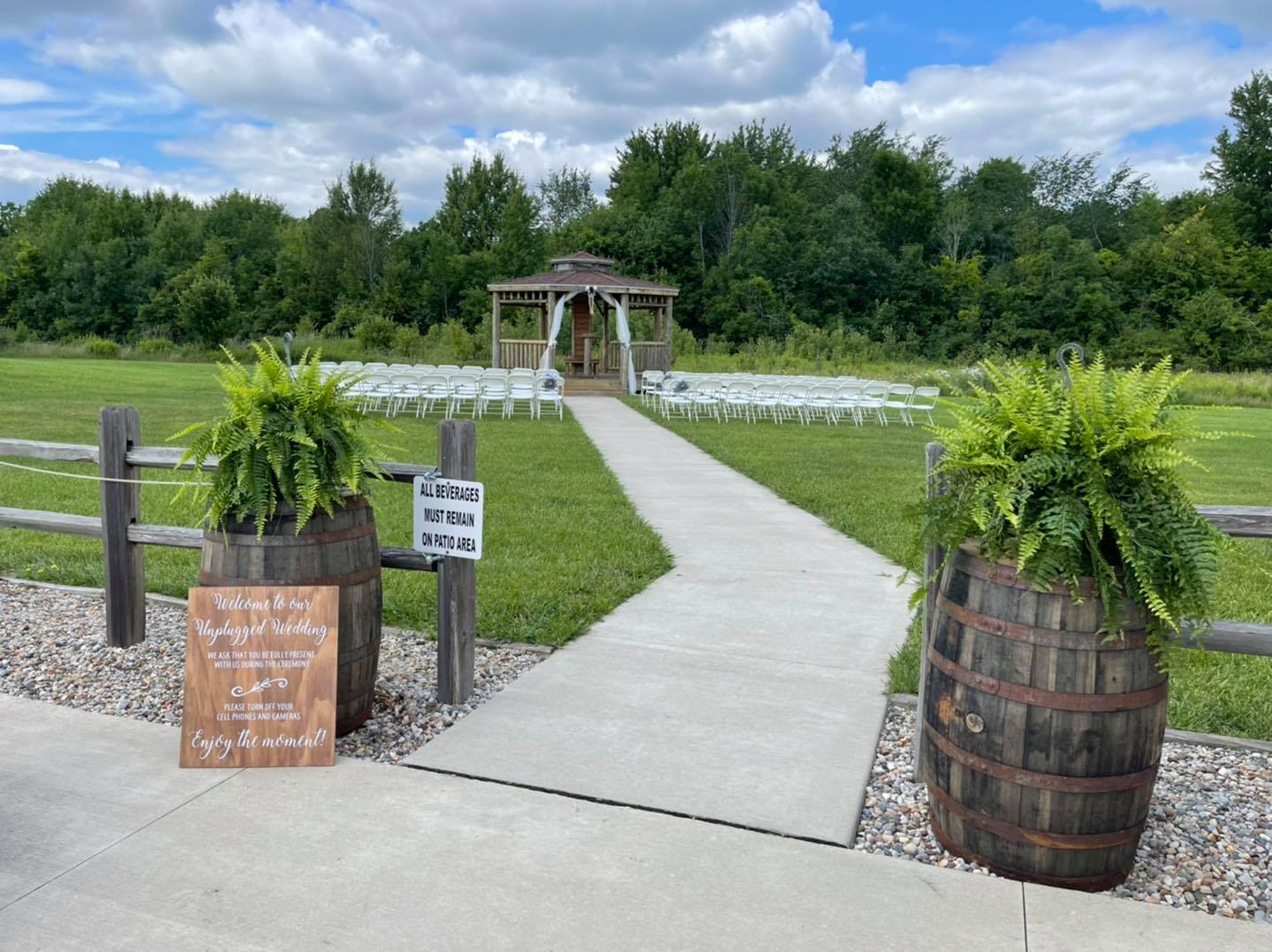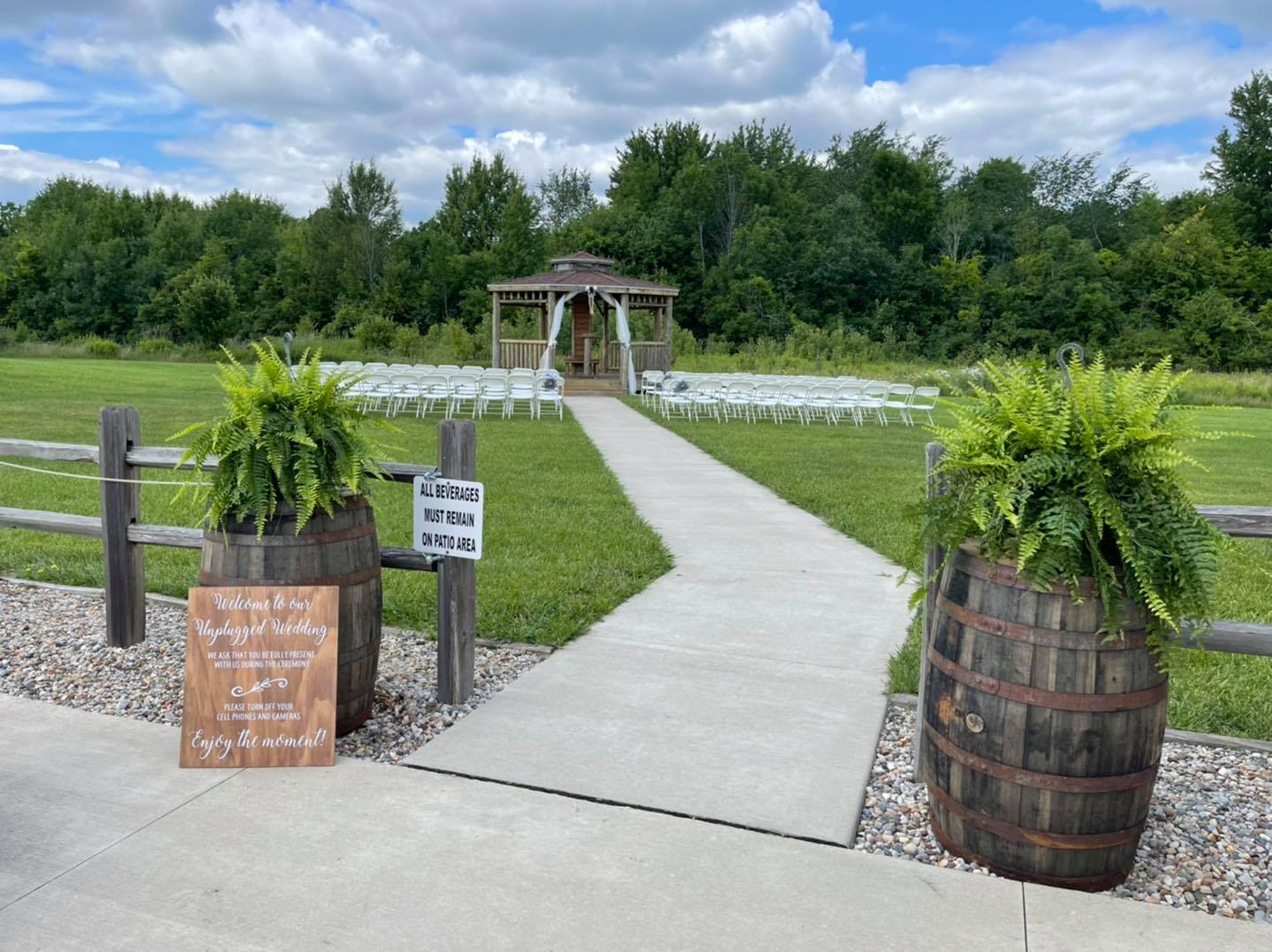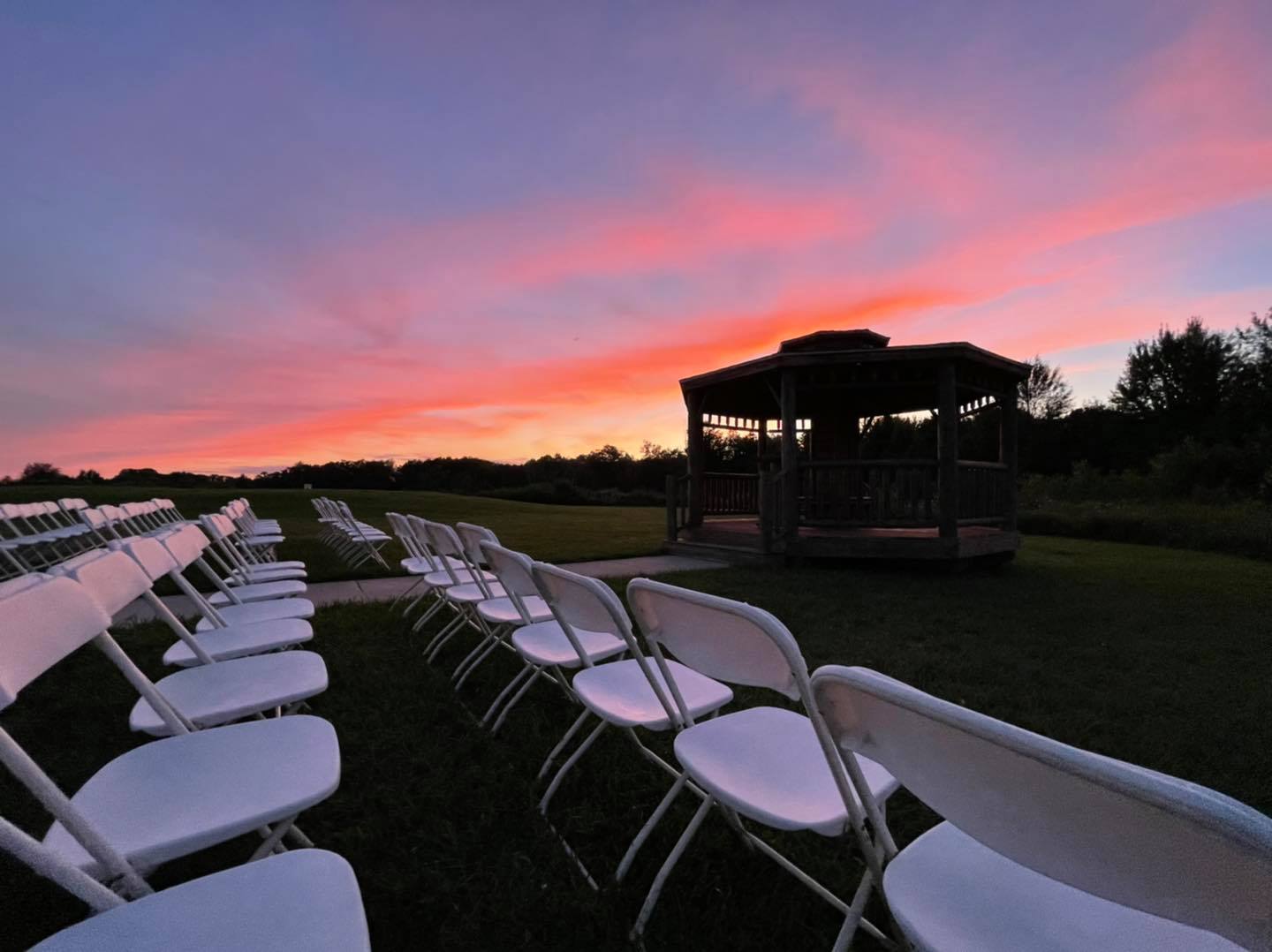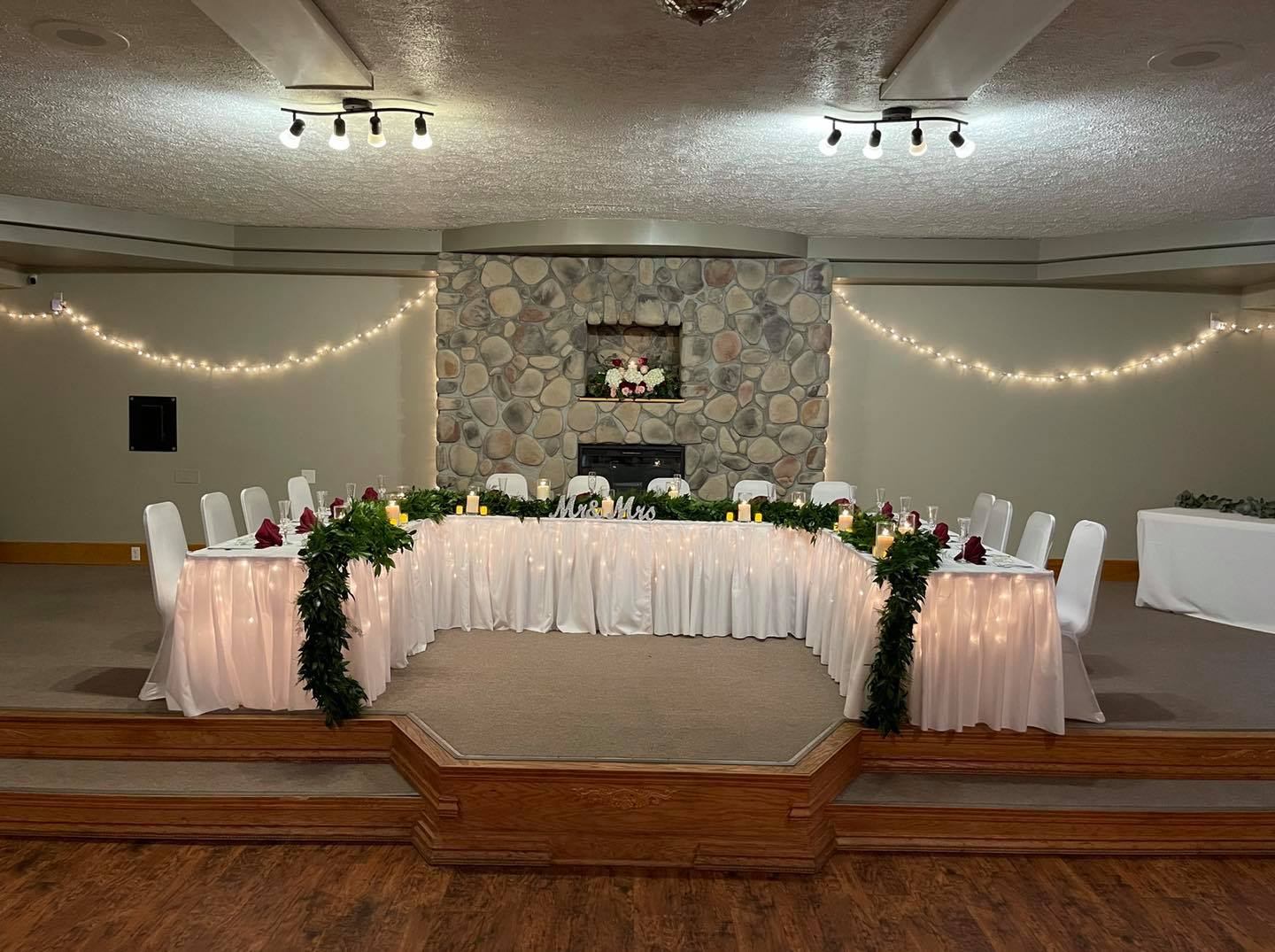 Country Creek Logo
Country Creek Reception Hall
Country Creek Picnic & Cocktail Area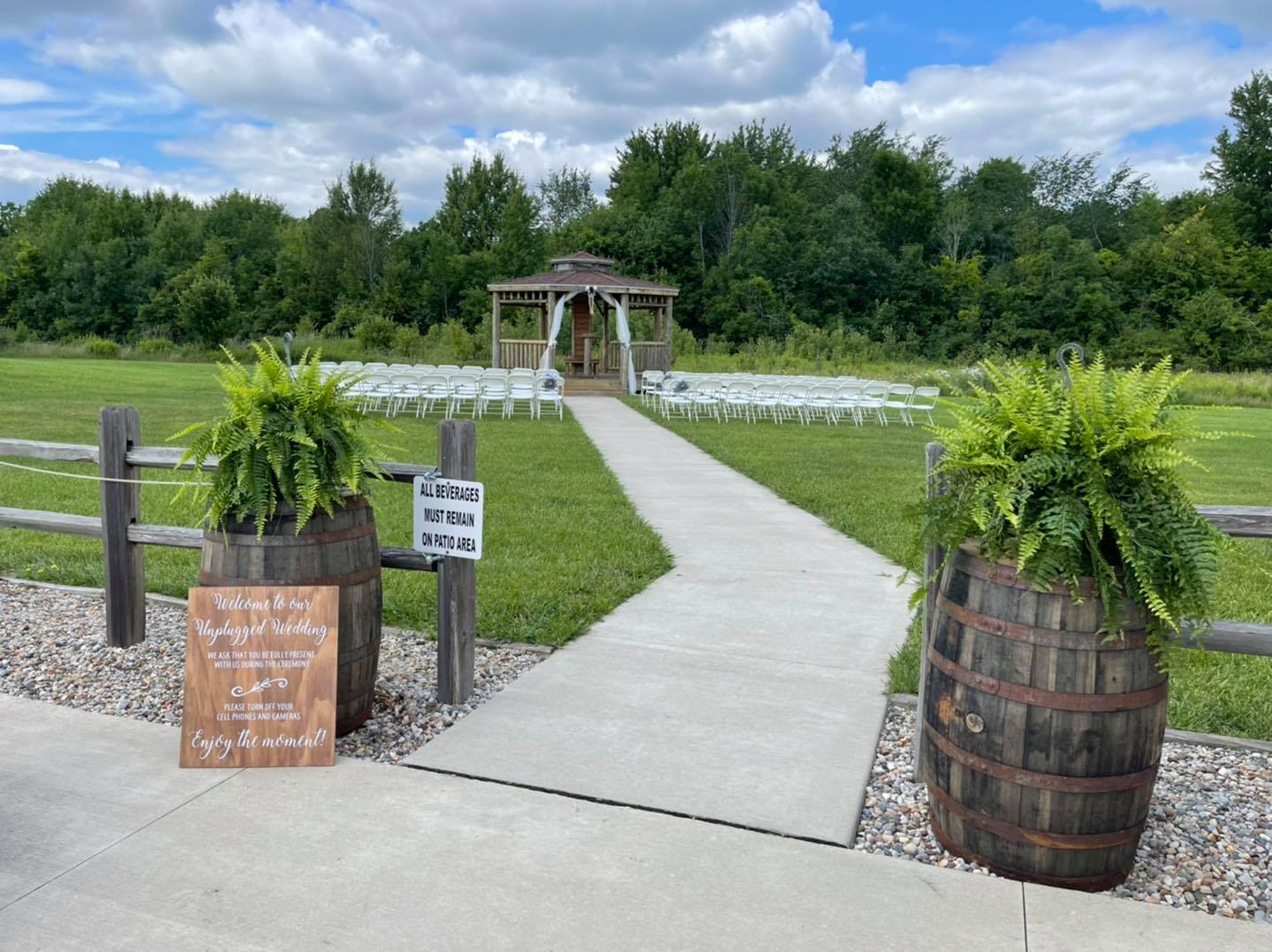 Country Creek Reception Hall
Country Creek Gazebo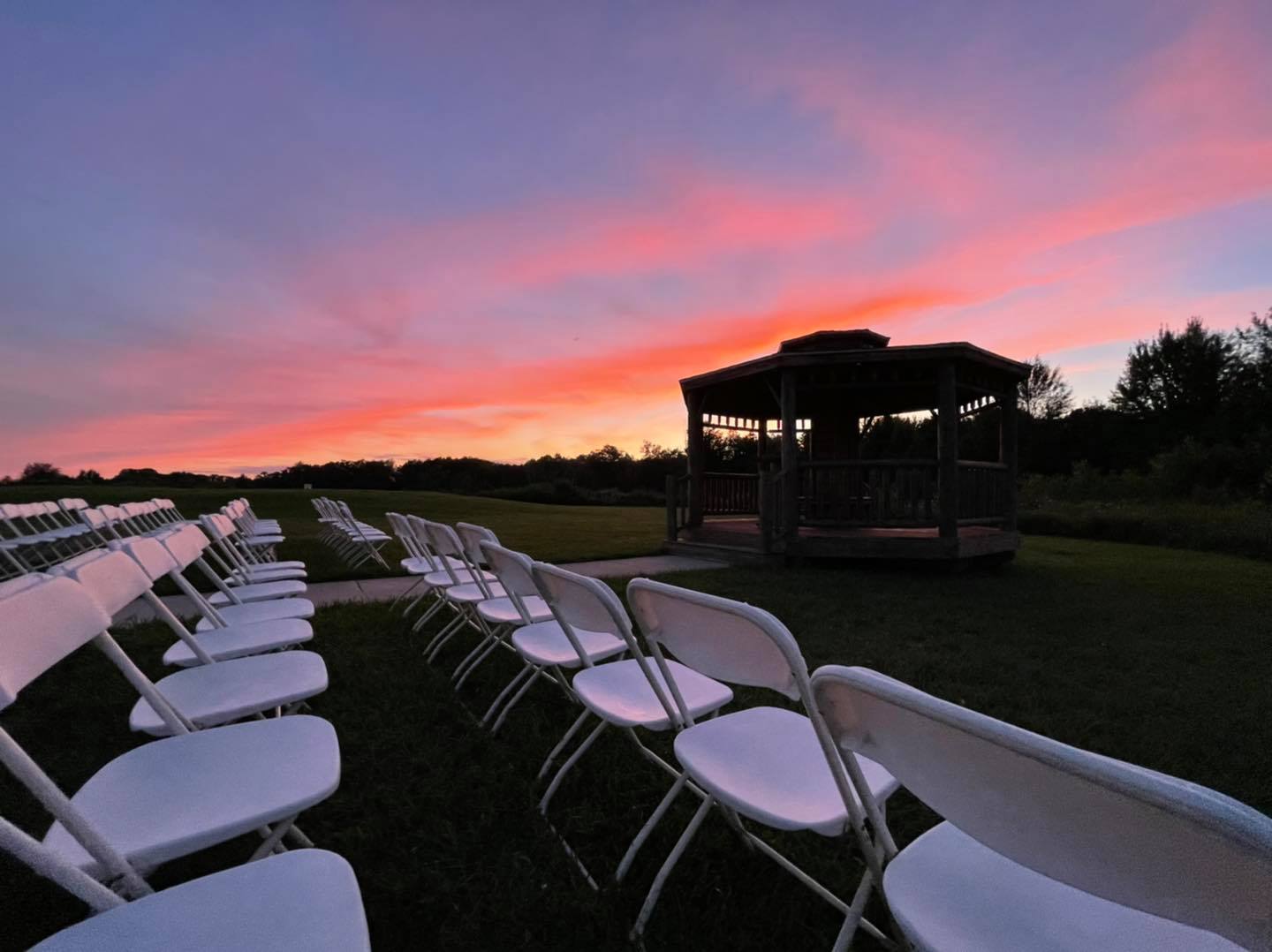 244636815_4423992391000195_29935081292104069_n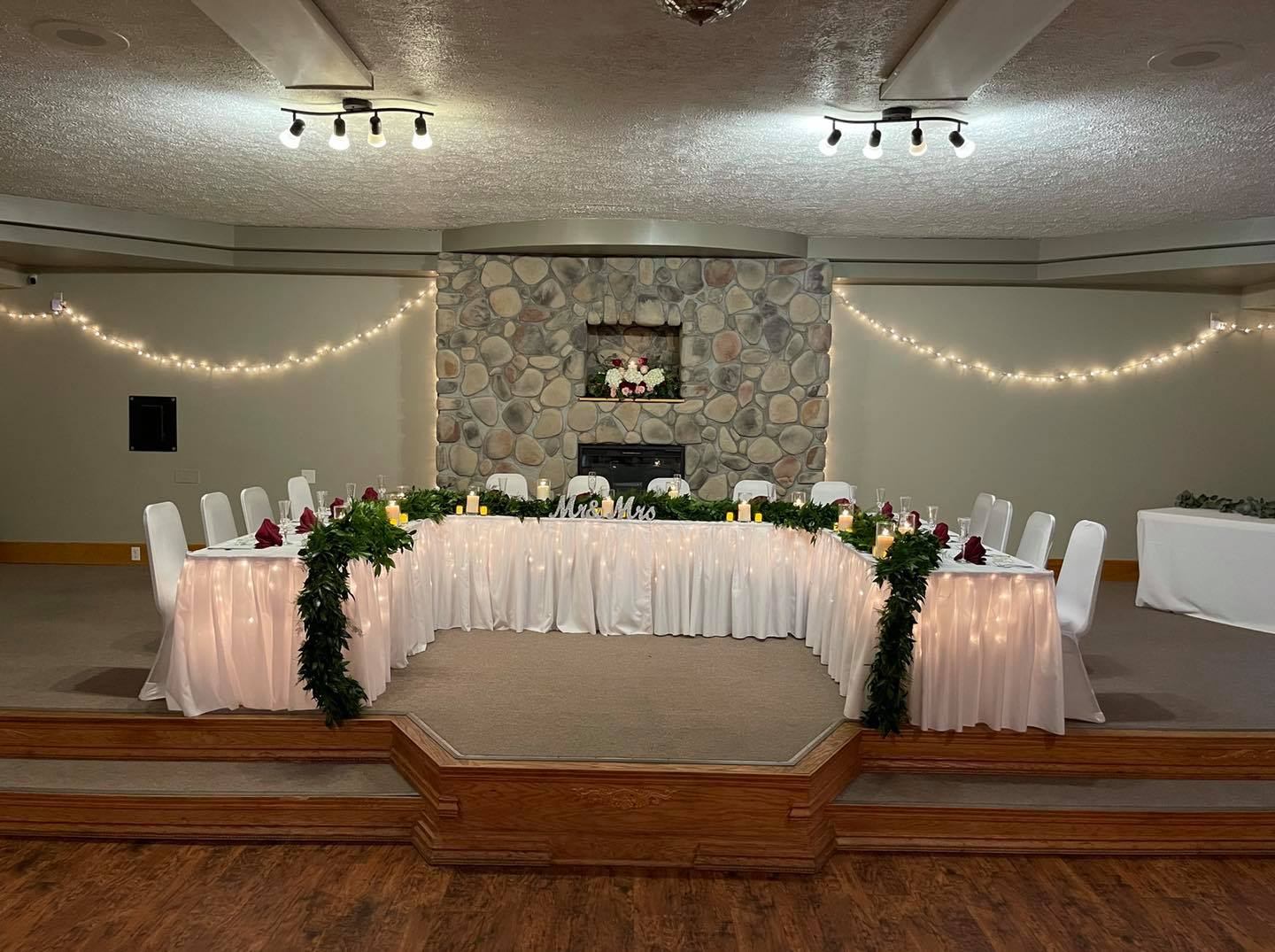 Country Creek Reception Hall comfortably seats up to 150 guests. Located along M-99, our hall is nestled away from the hustle and bustle of the city. This provides your event with a quiet country setting only a mile south of I-96, making it a convenient destination for your friends, family, and guests.
Country Creek also features a beautiful outdoor ceremony gazebo, a picnic area, an elevated stage with plenty of dance floor, and an in-house full service bar. We welcome you to bring your own catering, or let us take the stress out of your day and we'll do it for you! We are happy to customize our menus to fit the needs of any occasion.
Call us or email us today and find out why Country Creek Reception Hall is a place where memories will last a lifetime!